2011 Awards
Top Honor Prize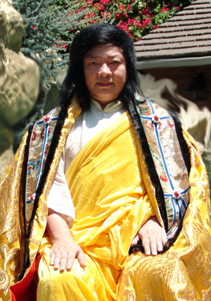 His Holiness Dorje Chang Buddha III, recognized by the World Peace Prize Awarding Council for His selfless devotion to an immensely wide scope of healing and rescue-relief activities directed at people from different communities throughout the world.
The wisdom and benevolence of H.H. Dorje Chang Buddha III embrace all races, ethnicities, cultures and religions: bringing beneficence, peace and equality to all.
Wherever His Holiness the Buddha goes, His Holiness brings unity amongst people through His own humility and compassion.
His continual contributions to humanity has proven to be a living example of the benevolent spirit of a Buddha, setting a model of humanitarian practices for all to emulate. His Holiness the Buddha is also a distinguished artist. Through teachings and practices, art and poetry, H.H. Dorje Chang Buddha III has pointed out a bright path of non-violence, charity, and love for humanity. His Holiness the Buddha has received numerous awards including the United States Presidential Gold Award for His outstanding contributions to arts, medicine, ethics, Buddhism and spiritual leadership and to American society. H.H. Dorje Chang Buddha III is the first Buddhist leader to be awarded the World Peace Prize in the organization's 20 years history. (……more)